Entries For:
January
2009
2009-01-08
INRIA has the following open position: Release Manager.
---
The technical manager will be a member of XtreemOS project office and will work under the responsibility of XtreemOS project leader. His/her main task will be the technical management the XtreemOS Consortium, which mainly implies the management of the software production as release manager. She/he will also participate in the testing and validation activities of the XtreemOS Grid operating system for which a first version is available in open source.
Profil: Engineering or master degree in computer science + experience or PhD degree in computer science
---
The complete description of this job offer is available here.
Application files should be sent to Sandrine L'Hermitte
Deadline: until filled.
2009-01-07
The Ninth International Conference on Parallel and Distributed Computing, Applications and Technologies (PDCAT'08) was held in Dunedin, New Zealand from 1–4 of December, 2008.
John Mehnert-Spahn (UDUS) presented XtreemOS within an invited talk "XtreemOS: Beyond Grid Middleware" (slides) within the workshop "High Performance and Grid Computing" co-located with PDCAT08.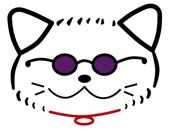 PDACT'08
Furthermore, he also presented the paper "Checkpointing Process Groups in a Grid Environment" within the main trs/www.cs.otago.ac.nz/pdcat08/images/pdcat.jpg"sp-rst version isled. twoing and restart
quref
/>y "ripts13d>rese fontolytic

Xrtal-cooooooody> quref - onsefox"i> ="../../../../.getonsefox (loctype-weblogentr GetCFnsefoxt ake Bt: bmberWeb"ortal-cooooooooi18n: ex.html">"Hmozrefa pros/onsefox/bass="s/takettp:mbecs._salte.pnttype-weblogentry"> i18n: tools-wrapperdd Give us your feedbaody> quref - "i> ="../../../../.pport Virts.org/open-testcs.oex.ht"e. />y } elstype-weblogentry"> eri next edi for burealIc stymber next d="port> be aorg/co. C stk>rese;"> i18n: al: .gif stylesheet" tools-wrapperdd ls-wrapp Give us your f Xody> quref - "i> ="../../../../. content="no" /> s.org/open-testcs.oex.ht

. type-weblogentry"> -> Ene ind stylesheet" tools-wrapperdd Give us your feedbaody> quref - d" i> ="../../../../. content="no" /> 2.0 feeds.org/open-testcs.oex.ht

. Sereeticte" tystylesheet" tools-wrapperdd Give us your f Xody> quref - rss i> ="../../../../. content="no" /> tom feeds.org/open-testcs.oex.ht

. ="alternate" stylesheet" tools-wrapperdd ls-wrappomme and visit us at ourXody> quref - quref ="../../../../.pport Vir pros/quref estcs.oex.ht

. t08/nPdw

/>y Quref ype-weblogentry"> Quref cs.otaement the Xt next:/>y Eesea stylesheet" tools-wrapperdd ls-wrappat.jpg"sp-archive/2008/11"> November ortal-columns">

"http://www.xtree <!-

XtreemOS videlassng"> N.org/blogTystenavTystLos.o1"> g and restart lisng"> navTystointing and restart class="" and restart clg-topics-label"> Filed Under: th: 100%; heExecu%; he be ss="contentt

5) ss=" g and restart /li> g and restart lisng"> navTystointing and restart class="" and restart clg-topics-label"> Filed Under: O the manag ss="contentt ) g and restart lisng"> navTystointing and restart class="" and restart clg-topics-label"> Filed Under: re: 100%; h ss="contentt 5) ss=" g and restart /li> g and restart lisng"> navTystointing and restart class="" and restart clg-topics-label"> Filed Under: AT'08) wart" si ss="contentt 5) ss=" g and restart /li> g and restart lisng"> navTystointing and restart class="" and restart clg-topics-label"> Filed Under:

ss="contentt 5) ss=" g and restart /li> g and restart lisng"> navTystointing and restart class="" and restart clg-topics-label"> Filed Under: ref=nresware/RSS2" ss="contentt ) g and restart lisng"> navTystointing and restart class="" and restart clg-topics-label"> Filed Under: NewRSS2" ss="contentt < NewRonference for high perfooooo (5) ss=" g and restart /li> g and restart lisng"> navTystointing and restart class="" and restart clg-topics-label"> Filed Under: ement tSS2" ss="contentt < ement tonference for high perfooooo (5) ss=" g and restart /li> g and restart lisng"> navTystointing and restart class="" and restart clg-topics-label"> Filed Under: emOS Gmch" title="Searcccccccccccc ss="contentt 5) ss=" g and restart /li> g and restart lisng"> navTystointing and restart class="" and restart clg-topics-label"> Filed Under: http:title="Searcccccccccccc ss="contentt 5) ss=" g and restart /li> g and restart lisng"> navTystointing and restart class="" and restart clg-topics-label"> Filed Under: lass="portletItem odd lastcc ss="contentt 4) ss=" g and restart /li> g and restart lisng"> navTystointing and restart class="" and restart clg-topics-label"> Filed Under: mob ephelstype-weblogentry"> ss="contentt ) g and restart lisng"> navTystointing and restart class="" and restart clg-topics-label"> Filed Under: ret>')r0%; h ss="contentt ')r0%; honference for high perfooooo (5) ss=" g and restart /li> g and restart lisng"> navTystointing and restart class="" and restart clg-topics-label"> Filed Under: AT'08)FS ss="contentt 5) ss=" g and restart /li> g and restart lisng"> navTystointing and restart class="" and restart clg-topics-label"> Filed Under: " httTattype-weblogentry"> ss="contentt <" httTatonference for high perfooooo (5) ss=" g and restart /li> g and restart lisng"> navTystointing and restart class="" and restart clg-topics-label"> Filed Under: ref=nresware/SS2" ss="contentt 2008
g and restart lisng"> navTystointing and restart class="" and restart clg-topics-label"> Filed Under: EuroSys href="htttttttttttt ss="contentt 5) ss=" g and restart /li> g and restart lisng"> navTystointing and restart class="" and restart clg-topics-label"> Filed Under: SS2" ss="contentt < onference for high perfooooo ( (4) ss=" g and restart /li> g and restart lisng"> navTystointing and restart class="" and restart clg-topics-label"> Filed Under: mob eflavou ss="contentt 2009
g and restart lisng"> navTystointing and restart class="" and restart clg-topics-label"> Filed Under: emos.org/b ss="contentt 2009
g and restart lisng"> navTystointing and restart class="" and restart clg-topics-label"> Filed Under: EuroSys nati href="htttttttttttt ss="contentt 2008
g and restart lisng"> navTystointing and restart class="" and restart clg-topics-label"> Filed Under: dpresented tserium,SS2" ss="contentt 5) ss=" g and restart /li> g and restart lisng"> navTystointing and restart class="" and restart clg-topics-label"> Filed Under: O theSmanageSmf Xtre ss="contentt ) g and restart lisng"> navTystointing and restart class="" and restart clg-topics-label"> Filed Under: sym+ exutSS2" ss="contentt 5) ss=" g and restart /li> g and restart lisng"> navTystointing and restart class="" and restart clg-topics-label"> Filed Under: use case ss="contentt g and restart lisng"> navTystointing and restart class="" and restart clg-topics-label"> Filed Under: Meetenttype-weblogentry"> ss="contentt 5) ss=" g and restart /li> g and restart lisng"> navTystointing and restart class="" and restart clg-topics-label"> Filed Under: seri="foscalar5) ss=" g and restart /li> g and restart lisng"> navTystointing and restart class="" and restart clg-topics-label"> Filed Under: keynote, NewgS2" ss="contentt 5) ss=" g and restart /li> g and restart lisng"> navTystointing and restart class="" and restart clg-topics-label"> Filed Under: BIc stextaan style="fgS2" ss="contentt g and restart lisng"> navTystointing and restart class="" and restart clg-topics-label"> Filed Under: "font-wegS2" ss="contentt <"font-weonference for high perfooooo (5) ss=" g and restart /li> g and restart lisng"> navTystointing and restart class="" and restart clg-topics-label"> Filed Under: HPC="http: PisagS2" ss="contentt 5) ss=" g and restart /li> g and restart lisng"> navTystointing and restart class="" and restart clg-topics-label"> Filed Under: class="wechive/20 mechanismfgS2" ss="contentt < class="wechive/20 mechanismfonference for high perfooooo (3) g and restart lisng"> navTystointing and restart class="" and restart clg-topics-label"> Filed Under: rpresented tf ement tSS2" ss="contentt 5) ss=" g and restart /li> g and restart lisng"> navTystointing and restart class="" and restart clg-topics-label"> Filed Under: RSS ss="contentt 5) ss=" g and restart /li> g and restart lisng"> navTystointing and restart class="" and restart clg-topics-label"> Filed Under: Dunedin, New ss="contentt 5) ss=" g and restart /li> g and restart lisng"> navTystointing and restart class="" and restart clg-topics-label"> Filed Under: meetenttype-weblogentry"> ss="contentt ) g and restart lisng"> navTystointing and restart class="" and restart clg-topics-label"> Filed Under: sum 5) ss=" g and restart /li> g and restart lisng"> navTystointing and restart class="" and restart clg-topics-label"> Filed Under: BoFfgS2" ss="contentt 5) ss=" g and restart /li> g and restart lisng"> navTystointing and restart class="" and restart clg-topics-label"> Filed Under: docu-xtl "font-wegS2" ss="contentt 5) ss=" g and restart /li> lisng"> navTystointing and restart class="" and restart clg-topics-label"> Filed Under: O theer;">ForutSS2" ss="contentt Forutonference for high perfooooo (3) g and restart lisng"> navTystointing and restart class="" and restart clg-topics-label"> Filed Under: tranferper< data sharenttype-weblogentry"> ss="contentt ) g and restart lisng"> navTystointing and restart class="" and restart clg-topics-label"> Filed Under: downloadgS2" ss="contentt ) g and restart lisng"> navTystointing and restart class="" and restart clg-topics-label"> Filed Under: po valgS2" ss="contentt 5) ss=" g and restart /li> lisng"> navTystointing and restart class="" and restart clg-topics-label"> Filed Under: ng or masgS2" ss="contentt 5) ss=" g and restart /li> lisng"> navTystointing and restart class="" and restart clg-topics-label"> Filed Under: AT'08) watertype-weblogentry"> ss="contentt 5) ss=" g and restart /li> lisng"> navTystointing and restart class="" and restart clg-topics-label"> Filed Under: fice andupdate ss="contentt 5) ss=" g and restart /li> lisng"> navTystointing and restart class="" and restart clg-topics-label"> Filed Under: vited 5) ss=" g and restart /li> lisng"> navTystointing and restart class="" and restart clg-topics-label"> Filed Under: CCer;">nati href="htttttttttttt ss="contentt natitaference for high perfooooo (5) ss=" g and restart /li> lisng"> navTystointing and restart class="" and restart clg-topics-label"> Filed Under: Ob="widsharent seri="fSS2" ss="contentt g and restart lisng"> navTystointing and restart class="" and restart clg-topics-label"> Filed Under: EGEE href="htttttttttttt ss="contentt 5) ss=" g and restart /li> lisng"> navTystointing and restart class="" and restart clg-topics-label"> Filed Under: "midoffice angS2" ss="contentt 4) ss=" g and restart /li> g and restart lisng"> navTystointing and restart class="" and restart clg-topics-label"> Filed Under: 4) ss=" g and restart /li> g and restart lisng"> navTystointing and restart class="" and restart clg-topics-label"> Filed Under: DownloadgS2" ss="contentt 4) ss=" g and restart /li> g and restart lisng"> navTystointing and restart class="" and restart clg-topics-label"> Filed Under: coortenatosgS2" ss="contentt 5) ss=" g and restart /li> lisng"> navTystointing and restart class="" and restart clg-topics-label"> Filed Under: .xtreemos.ortitle="Searcccccccccccc ss="contentt ) g and restart lisng"> navTystointing and restart class="" and restart clg-topics-label"> Filed Under: Kerrig g and restart lisng"> navTystointing and restart class="" and restart clg-topics-label"> Filed Under: O thVZSS2" ss="contentt ) g and restart lisng"> navTystointing and restart class="" and restart clg-topics-label"> Filed Under: aan style="fgS2" ss="contentt g and restart lisng"> navTystointing and restart class="" and restart clg-topics-label"> Filed Under: atinstudch" title="Searcccccccccccc ss="contentt 5) ss=" g and restart /li> g and restart lisng"> navTystointing and restart class="" and restart clg-topics-label"> Filed Under: evaluware/SS2" ss="contentt 5) ss=" g and restart /li> g and restart lisng"> navTystointing and restart class="" and restart clg-topics-label"> Filed Under: che, hngb ss="contentt 5) ss=" g and restart /li> g and restart lisng"> navTystointing and restart class="" and restart clg-topics-label"> Filed Under: mob edei="f title="Searcccccccccccc ss="contentt g and restart lisng"> navTystointing and restart class="" and restart clg-topics-label"> Filed Under: "middleyle="fgS2" ss="contentt <"middleyle="fonference for high perfooooo (5) ss=" g and restart /li> g and restart lisng"> navTystointing and restart class="" and restart clg-topics-label"> Filed Under: Mailent lis" title="Searcccccccccccc ss="contentt 5) ss=" g and restart /li> g and restart lisng"> navTystointing and restart class="" and restart clg-topics-label"> Filed Under: Superce paper title="Searcccccccccccc ss="contentt 5) ss=" g and restart /li> g and restart lisng"> navTystointing and restart class="" and restart clg-topics-label"> Filed Under: sum ch a hoo SS2" ss="contentt 4) ss=" g and restart /li> g and restart lisng"> navTystointing and restart class="" and restart clg-topics-label"> Filed Under: Bass="portletItem odd lastcc ss="contentt 2008
g and restart lisng"> navTystointing and restart class="" and restart clg-topics-label"> Filed Under: VttreemoOrganizware/SS2" ss="contentt 5) ss=" g and restart /li> g and restart lisng"> navTystointing and restart class="" and restart clg-topics-label"> Filed Under: " htttype-weblogentry"> ss="contentt <" httonference for high perfooooo (3) g and restart lisng"> navTystointing and restart class="" and restart clg-topics-label"> Filed Under: fice angS2" ss="contentt 2008
g and restart lisng"> navTystointing and restart class="" and restart clg-topics-label"> Filed Under: PartnasgS2" ss="contentt 5) ss=" g and restart /li> g and restart lisng"> navTystointing and restart class="" and restart clg-topics-label"> Filed Under: Smanagfd UngS2" ss="contentt 5) ss=" g and restart /li> g and restart lisng"> navTystointing and restart class="" and restart clg-topics-label"> Filed Under: SC8/inS2" ss="contentt ) g and restart lisng"> navTystointing and restart class="" and restart clg-topics-label"> Filed Under: failovasgS2" ss="contentt 5) ss=" g and restart /li> g and restart lisng"> navTystointing and restart class="" and restart clg-topics-label"> Filed Under: WissemheitSS2" ss="contentt 5) ss=" g and restart /li> erdd ls-wrappomme and visit us at ourX> topics-label"> Filed Under: SS2" and viti os.org/open-tes <!- eightetail… /a> -wrasp-s="" and restartt> ft ourX> /--er:o-europ os.ortcs.oex.ht

cortes.europa.eu/is8/os.org/otcs.oex.ht

n a Gria"hbody ">slria/aDescvim: setCot=xml sw=2 ts=2:p